PLACES OF INTEREST
Bhopal has a number of tourist attractions:


Bharat Bhawan: One of the most unique national institutes in India,

Bharat Bhawan is a centre for the performing and visual art. Designed by the renowned architect Charles Correa, the contours of Bharat Bhawan merge in exquisite harmony with the landscape creating a visual impact of spacious and national elegance. The centre houses a museum of the arts, an art gallery, a workshop for fine arts, a repertory theater, indoor and outdoor auditoria and libraries of Indian poetry, classical and folk music. Many eminent artistes have performed here and its directors include many of leading artistes of the country. Open from 2 pm to 8 pm every day except Mondays.


Upper and Lower Lakes: Famous for its lakes, in-fact christened as "Lake City",

it has a number of lakes and basically it is known for its lower lake and upper lake. Upper lake is also a prime source of water supply in the Bhopal region. The Upper Lake is divided from the Lower by an overbridge and is six sq. km. in area. Having so many lakes, Bhopal naturally posses one of the best boating facilities in the country, Boat Clubs at both lower and upper lake are the centre of attraction and one can easily take a pleasure ride in cool cozy environs. Madhya Pradesh Tourism's Yacht Club on the Upper and Lower Lakes provide facilities for exciting trips by sail, paddle and motor boats on the two lakes. It also has organized many National and International level Comptition in Kyaking & Kenoing.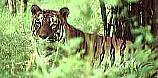 Van Vihar: This safari-park is located on a hill adjacent to the Upper Lake, with at area of 445 hectares. In these natural surroundings, wildlife watchers can view a variety of herbivorous and carnivorous species. It had near extinct species of white tigers and white bears.Open every day except Tuesday, from 7-11 am and 3-5 pm.






Indira Gandhi Manav Sangrahalaya: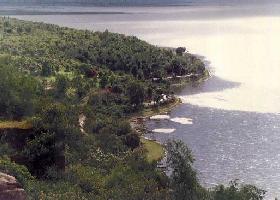 An open-air exhibition of tribal house types located on Shamla Hills, the Tribal Habitat or Manav Sangrahalaya is a presentation of actual-size dwellings typical of contemporary tribal cultures in various states of India. The exhibition highlights architectural features and has elaborately displayed interiors. The surroundings have been reconstructed to match some of the interesting environmental features of tribal villages.



Regional Science Centre: Basically a science museum, located on the picturesque Shamla Hills, Regional Science Centre houses about 300 participatory exhibits distributed equally in `Invention' & `Fun Science' galleries, and a `Taranmandal' (Planetarium).

Aquarium: Facing the Lower lake, the fish-shaped aquarium houses a number of fascination species of fish in all shapes and sizes.

Government Archaeological Museum: A fine collection of sculptures are on display here from various parts of Madhya Pradesh. Highlights of the collection are: paintings of various schools, copies of paintings from the Bagh Caves near Mandu and the statues of Alakshmi and the Buddha.



Laxminarayan Temple and Museum: Also known as Birla Mandir, this beautiful temple on the Arera Hills has a museum attached to it which houses a collection of sculptures from Raisen, Sehore, Mandsour and Shahdol districts of Madhya Pradesh.

Chowk: In the heart of the old city, the Chowk is lined with old mosques and havelis, reminders of bygone era. The shops in its narrow alleys are treasure troves of traditional Bhopali crafts: silver jewellery, exquisitely fashioned beadwork, embroidered and sequined velvet fashioned purses and cushions.





Taj-ul Masjid: Commenced by Shah Jehan Begum (1868-1901) but was incomplete on her death.

This great queen, Bhopal's eight ruler, left many monuments in the city and to her goes the credit for Bhopal's postal system, railways and waterworks. After her death, lack of funds prevented the completion of the masajid and construction was resumed only in 1971. The Taj-ul-Masjid is one of the largest mosques in India. The most striking features of the mosque are the impressive main hall with its inter-arched roof, broad façade, spacious courtyard and smooth marble floors. A three-day famous Ijtima congregation held here annually draws people from all over the India and other countries.

Jama Masjid: Gold spikes crown the minarets of this beautiful mosque, built in 1837 by Kudsia Begum, situated at center of Chowk.

Moti Masjid: Architecturally akin to Delhi's Jama Masjid, this imposing mosque was built by Sikandar Jehan, daughter of Kudsia Begum, in 1860.

Shaukat Mahal and Sadar Manzil: Situated at the entrance

to the Chowk area in the heart of the walled city, Shaukat Mahal is an architectural curiosity. Its mixture of styles in Occidental idioms sets it apart from the predominantly Islamic architecture of the area. It was designed by a Frenchman, said to be a descendant of an offshoot of the Bourbon kings of France. Post-Renaissance and Gothic styles are combined to charming effect here. Nearby is the elegant once-opulent Sadar Manzil, Hall of Public Audience of the former rulers of Bhopal.



Gohar Mahal: Situated behind Shaukat Mahal on the banks of the Upper Lake is Gohar Mahal, which is an architectural gem dating back to the times of Kudsia Begum, also known as Gohar Begum, who built this sprawling palace in 1820. The Mahal is a magnificent expression of the fusion of Hindu and Mughal architecture.